Sepp Blatter and Michel Platini were banned for eight years from the sport of football (soccer) by FIFA. I feel it is a small price to pay for betraying the sport that so many love.
On Monday, December 21, 2015, the Guardian did a story on FIFA banning Sepp Blatter and Michel Plattini from the sport of football (soccer) for eight years(http://www.theguardian.com/football/2015/dec/21/sepp-blatter-michel-platini-banned-from-football-fifautm_source=esp&utm_medium=Email&utm_campaign=GU+Today+USA++Version+CB+thumb&utm_term=145194&subid=7462850&CMP=ema_565b).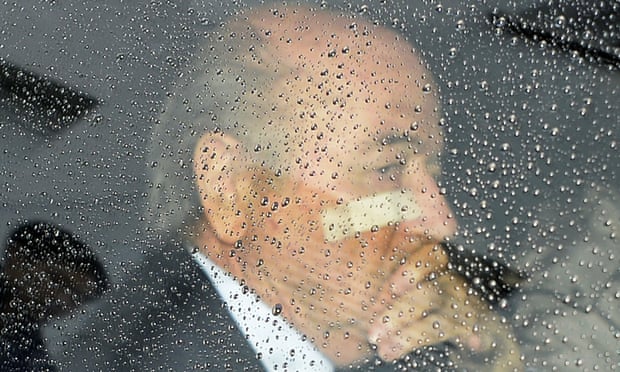 Blatter has plenty to ponder. Photograph: Walter Bieri/AP, from The Guardian
The story continued the long, sad story of corruption that has come out about the World's largest sport, football or soccer.
What most fascinated me was Sepp Blatter's comments after the banning by FIFA. His impression was that FIFA was loosening up by giving him only an eight year ban, not a life time one.
My take?
It is easy to say that the system is to blame. In the end, Sepp Blatter and Michel Platini betrayed their sport and all the players and fans of that sport.
I always think that sport is something that we strive for. It is in moments of sport that we find our commonality, and that is one of the reasons why a crime against global sport is so significant.
Now, the sport that I love, and have loved for forty-one years is crumbling in front of me. I find that sad, as well as criminal.